For more frequent & detailed updates visit our facebook page.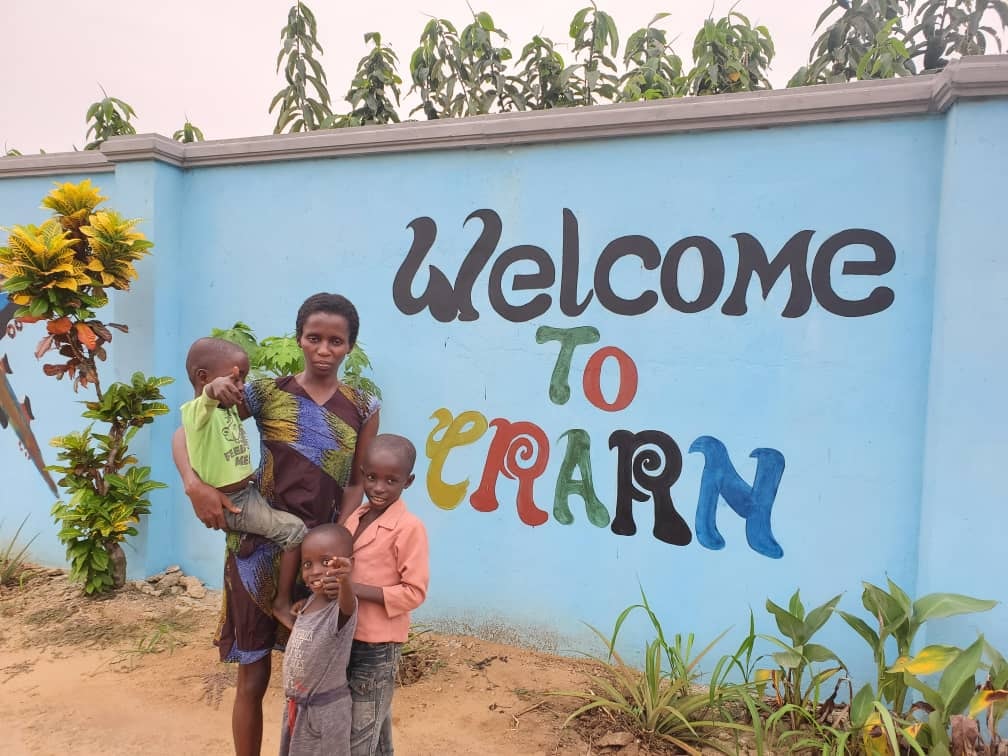 Woman Who Was Rescued To The Psychiatric Hospital Eket Months Ago Reunited With Her 3 Kids
#WomanReunitedWithChildren
She was rescued about three months ago on the street of Eket, Akwa Ibom State, Nigeria with her three children who were taken to the CRARN Children Centre while she was taken to the psychiatric hospital Eket. She was discharged two days ago after the doctors certified her to be well and sound.
Today, we reunited her with her children who were very excited to see their mother again after this long period.

Her name is Elizabeth, she's from Ikot Ekpene Udo, in Nsit Ubium Local Government Area but was married to an Igbo man in Abia State who drove her away as soon as she gave birth to her twin children. According to her, when she returned to her father's house in Akwa Ibom State, her siblings did not welcome her with open arms, because they claimed she was not well; rather they were terrorizing and maltreating her, then finally sent her packing where she roamed the street for about six months with her children before she was rescued by the CRARN rescue team to the psychiatric hospital.

Ms. Elizabeth maintained that she was a petty trader and was selling food stuff, including vegetables and fruits before her health took a turn for the worse.
Elizabeth has appealed to public spirited individuals to come to her aid and provide her with a place to stay as well as the resources to enable her go back and run her business and take care of herself and her children.
HUMAN TRAFFICKING: CRARN INTERCEPTS TWO LADIES ON THEIR WAY TO DUBAI
The Child's Right and Rehabilitation Network (CRARN) has intercepted the trafficking of two teenage girls who were being whisked away from Benin – Nigeria to Dubai. The interception took place in a hotel in Ikeja Lagos after a discreet and strategic investigation. 
The ladies who gave their names as Victory and Favour and are ages 17 and 19 respectively but their ages  were deliberately changed to 19 and 22 to make them look more adults in order to evade any suspicion.
The two ladies who are residents of Edo State, though one of them is an indigene of Akwa Ibom State said they were told that they would be provided with fat paying jobs which would not only help them but also transform the wretched conditions of their families to an El Dorado status. 
They said they were given oath from a witch-doctor which in parts, stipulates that should they ever change their minds or recant their decision to go to Dubai, the oath will kill them and completely obliterate their families. 
The head of the trafficking syndicate whose name was only given as Boniface was informed of the news about the twist of fate by one of the teenagers' mother and he quickly called the girls and reminded them of the so called dire consequences of their decision not to keep to the tenet, stipulation and condition of the oath and agreement. 
"You all know that you'll  all die and your whole families will be wiped out completely from this earth if you changed your mind. If you love yourselves and your families, do not try that. We have spent Seven Million Naira (N7,000,000) already for your passports, visas and flight tickets not to mention the feedings, hotel bills and the money given to your families. Don't dare me if you don't want to die." Boniface warns.
The girls said they spent more than a week in the hotel without adequate food after their takeoff was halted due to the fake Covid-19's test that was handed over to them.
It was equally disclosed that a Lagos agent of the human trafficking cartel whose name was not immediately known except from a bank account number that was used to transfer money for their said purported feedings while they wait for their flight date; and the name is given as Adeleye Adedapo Joseph. 
We also gathered that one of their friends who was earlier trafficked to Dubai has sent a red alert via her sister to warn others girls not to accept the bait of traveling to Dubai or any other foreign country for job through their parties of this nature. 
The National Agency for the Prohibition of Trafficking in Persons and related matters (NAPTIP) was immediately intimated alongside the Nigeria Police and they swung into action and took the two teenagers  to the NATIP facility in Lagos before they were returned to Benin, Edo State.
Sam Itauma 
Head of CRARN
The Chairman of Eket Local Government Council Rt.Hon. Akaninyene Tommy in a group photograph with children at the CRARN Children Centre, Eket during the End of The Year Party and Book Launch today
The Primary and secondary schools came to a screeching halt for the term yesterday as the children at CRARN Children Centre, returned with jubilation even as some of them openly displayed their results.
Stranded Woman Cries For Help After Husband Abandons Her, Tries To Kill Their 4 Kids
A 32 year old woman, Ms. Blessing Charles has appealed to members of  the public for assistance for a place to stay and to support her four children – two females and two males. 
Ms. Blessing made the appeal when a Good Samaritan picked her from the street in a heavy down pour in the middle of the night and brought her to the CRARN Children Centre, Ikot Afaha, Eket – Nigeria. 
Ms. Blessing whose husband chased her and their four children out of the house for months after dubbing them evil, has been moving from pillars to posts looking for shelter and food to sustain  her children who are now out of school.
"I'm a hair dresser but I don't have a place to stay or to do my work to support my children. My husband threatened to kill me and the children if he ever saw us" Blessing said.
"Because we were hungry and I took my siblings to ask my father for money, he tied us with ropes and locked in the house. When a neighbor gave us food secretly, he got angry, used machetes and beat, wounded us on the head and neck and warned us not eat her food again otherwise he will kill us…" the first son said.
Given the abuse and bodily injuries on the children, CRARN went with the police for the man's arrest but he absconded and has since been at large.
Kind hearted individuals who want to support this lady and her four children who now taking refuge at CRARN Children Centre should please, visit our donation webpage.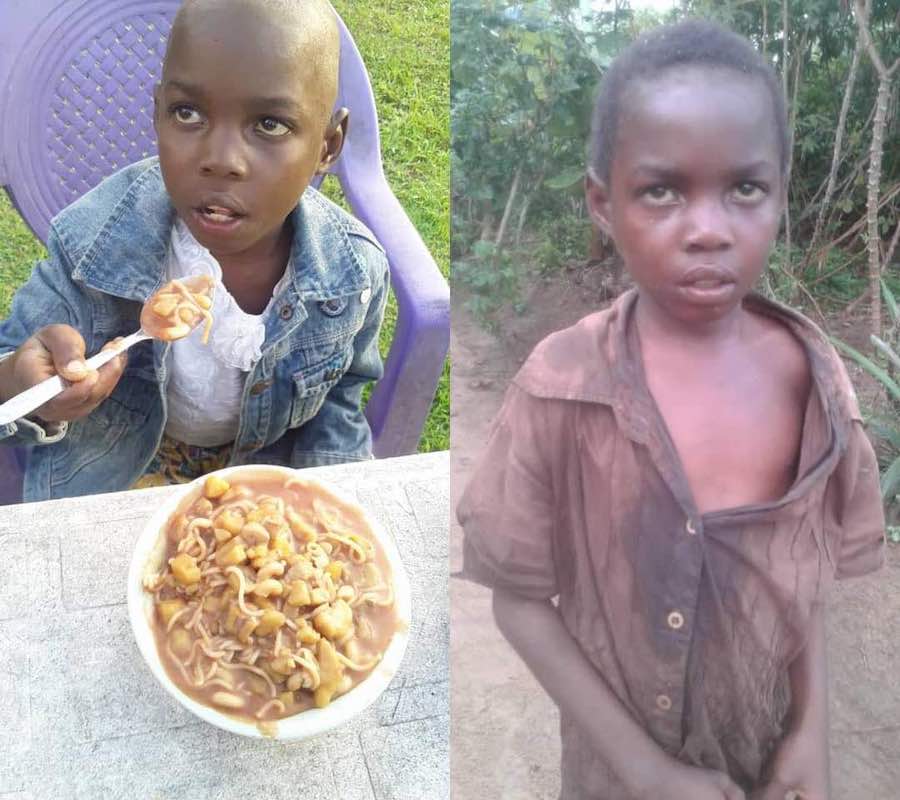 left: Sampson in CRARN Center after one week.
One of the seven children who arrived last week.
Update!
Sampson was medically found to be mentally unstable.
He's one of the seven children who arrived the CRARN Children Centre, Eket last week.
As one of the special need children, a special caregiver has been assigned to him. We are hoping for a better change in his life in a couple of weeks.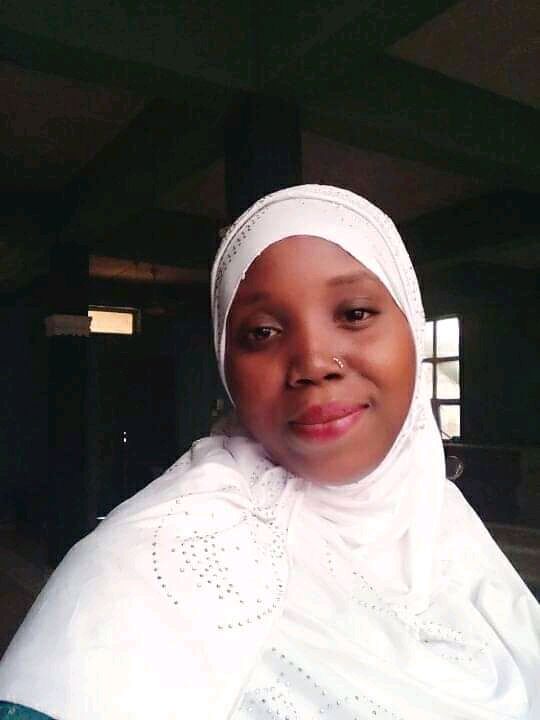 Ogun Man Kidnaps Two Orphan Girls, Sells One in Libya, Keeps One as Sex Slave
…Attention: Nigeria's Inspector General of Police
A man in a town called Owode-Egba in Ogun state, Nigeria, Mr. Ilesanmi Ojo Johnson has reportedly kidnapped two teenage girls who are orphans and ages 13 and 15 respectively, and with the connivance of his wife, sold the younger one in Libya for prostitution while he keeps the other as a tool for his sexual gratification.
Mr. Johnson, a surveyor by profession had reportedly tried to lure Miss Opeyemi Oguntade and her younger sister, Miss Waliat Oguntade several times while returning from school to his snare, after they lost their parents; but when that failed, he allegedly approached their step-grandmother and greased her palms to keep a sealed lip while he kidnapped the two sisters and kept in his house.
In a twist of fates, Mr. Ilesanmi Ojo Johnson, allegedly took Miss Waliat Oguntade, 13 and handed over to his wife, Mrs. Aminat Ilesanmi Johnson who now took her to Libya for human trafficking purposes and prostitution while Opeyemi Oguntade, 15 was kept in a dungeon, coerced, brainwashed, and kept as a common law wife by Mr. Johnson.
The ugliest and saddest part is that Miss Opeyemi Oguntade who is on scholarship in King Solomon School and in Senior Secondary 2 (SS2) at Owode-Egba, Ogun State is now suicidal after being put in a family way twice and abortions carried on her twice by Mr. Johnson, is being tortured and held in captivity even with the backing of some community leaders who supposed to be of help to her.
The issue has twice been reported to the police division in Owode-Egba by representatives of the Child's Right and Rehabilitation Network (CRARN) but no action has so far been taken. Rather, thugs and weapons-wielding fiends have been hired by Mr. Johnson and his fellow hatched men who now go about harassing, haranguing and threatening the CRARN representatives to back down or face their wrath.
Mr. Inspector General of Police, Sir, we strongly solicit for your usual action to rescue Miss Opeyemi whose life is in danger and the return of her sister, Miss Waliat whose life now lies at the mercy of her captors as nobody can tell what is transpiring with her in Libya.
Thank you Sir, for your anticipated prompt action.
Sam Itauma
President/CEO – CRARN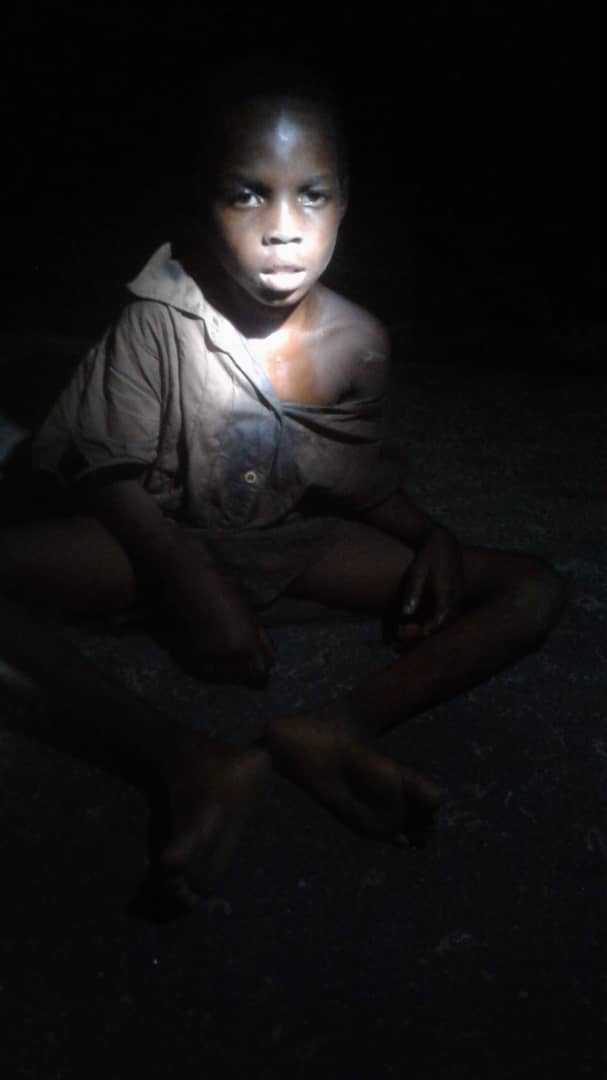 Seven Years Old Child: Midnight Rescue
This child was seen wobbling on the streets in the midnight just now and brought to the CRARN Children Centre, Ikot Afaha, Eket.
He stinks with oil extracted from pythons, local palm kennel and olive oil rubbed all over his body.
He managed to say he is from Akai Ubium in Akwa Ibom State and was in a prayer house where he was bathed with hot oil mixed leaves and other concoctions. His ears are stuffed with the concoction which he was also forced to drink to exorcize him of a phantom and flimsy witchcraft spell. 
He seems badly exhausted and speaks slowly as if he's suffocated and has breath difficulty and hearing impairment. 
He could not respond to questions and blinks his eyes intermittently with dazed and confused state. He's about seven years of age and goes by the name Sampson. 
That's is the fate of thousands of children in the Niger Delta region of Nigeria.
 To support Sampson and abandoned children click here:
Donation page
.
New Study about Urban Child Witchcraft Accusations in Africa
"The Role of Regime Type and Durability in the Rise of Urban Child Witchcraft Accusations in Africa
A Multiple Case Study of Angola, Central African Republic, the Democratic Republic of the Congo, and Ghana"
CRARN Rescues 17 Children in one day
In a rare occurrence, CRARN rescued seventeen children today who took refuge around the Eket-Ibeno Road in Afaha Eket.CRARN Rescues 17 Children Today
The CRARN rescue team got a tip-off about four children who were roaming the streets and frequently had a rough encounter with some hooligans who reportedly manhandled them.
But on arriving to rescue them, we discovered they were 22 in number but five were nowhere to be found including 4 females. The children were found in a very nauseating and deplorable condition which is beneath human habitation. The children said they were all stigmatized as witches and wizards and forced to leave their home through persistent torture and raining of verbal abuses. Majority of them indicated strong interest in returning to school while a few of them said they wanted to learn trade. All the children are of Akwa Ibom origin but from different local government areas. They are also in need of new beddings and mattresses, books, and education materials.
Our Impact & Achievements